We are Healthhub, run through a partnership between NHS Wales
and The Institute of Clinical Science and Technology (ICST).
Our goal is to support people with the self-management of a range of medical conditions. This may be to support people throughout their recovery, or to help them with the day-to-day management of a long-term respiratory condition.
The apps are developed for and are used by NHS Wales Healthcare Professionals. They have been tested and modified with patient testers, who have helped us continually improve the apps to ensure they are beneficial.
"The Healthhub apps will transform patient self-management. These apps will help patients have a greater understanding of their condition and will be an invaluable resource for us as clinicians, to offer our patients."
Dr Simon Barry, Respiratory Lead for Wales
The Healthhub apps have been developed by clinical specialists from NHS Wales. Some of these experts are listed below – you will also recognise them in the educational and instructional videos.
The advice within the apps is as accurate and relevant as possible and will be helpful and informative for the majority of people using them. This is general advice which will not always be relevant to every person all of the time. For that reason, the advice should always supplement that provided by your healthcare professional, such as your GP, practice nurse, hospital doctor, specialist nurse or pharmacist, for example – those that know you and your particular situation.
Listed below are the main contributors: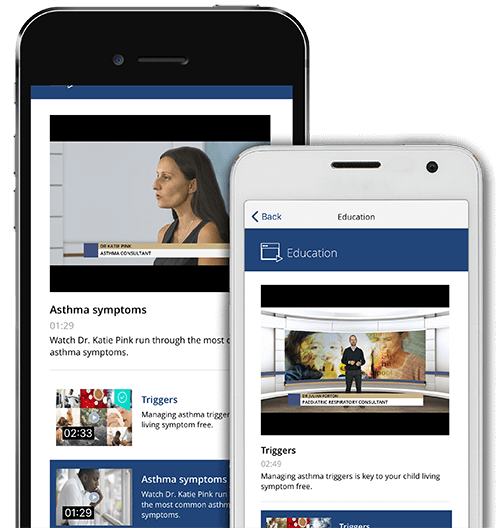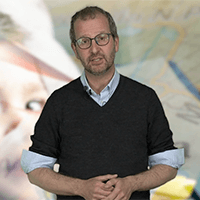 Consultant in Paediatric Respiratory Medicine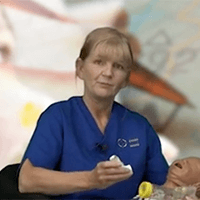 Paediatric Respiratory Specialist Nurse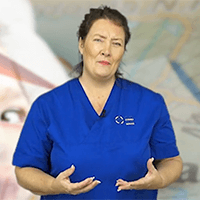 Paediatric Respiratory Specialist Nurse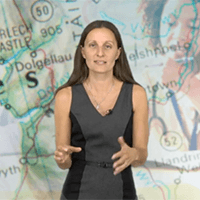 Consultant Respiratory Physician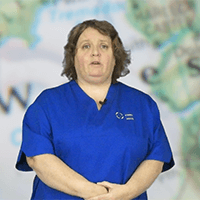 Respiratory Specialist Nurse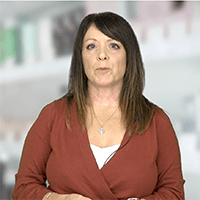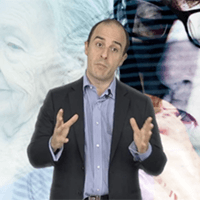 Consultant Respiratory Physician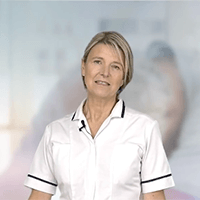 Senior Respiratory Physiotherapist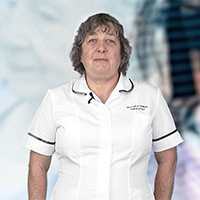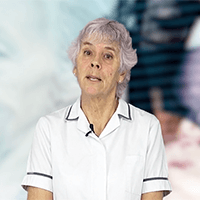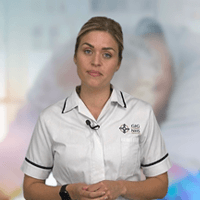 Senior Respiratory Physiotherapist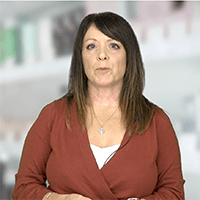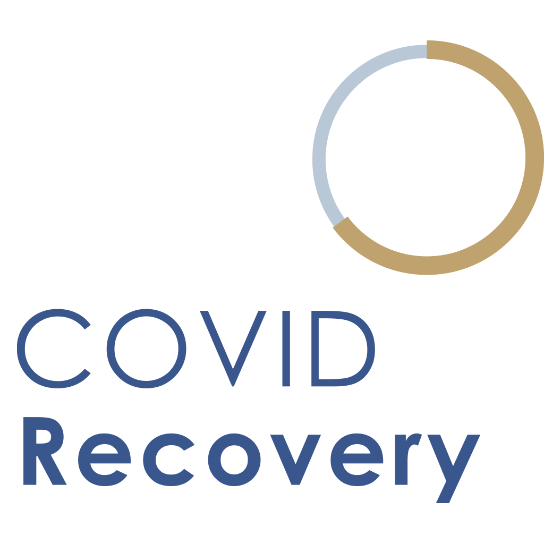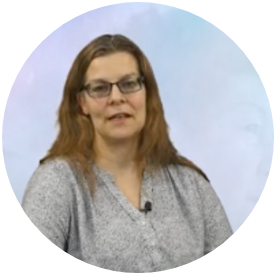 Clinical Psychologist, Swansea Bay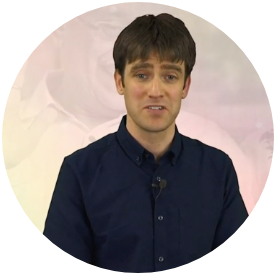 Clinical Psychologist, Swansea Bay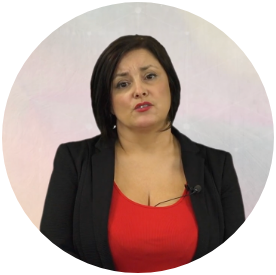 Clinical Psychologist, Swansea Bay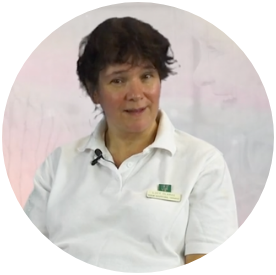 Occupational Therapist, Wrexham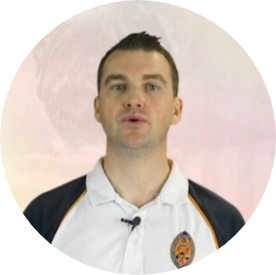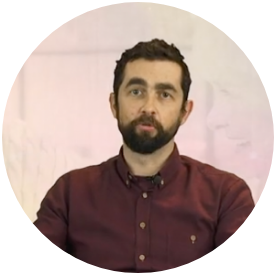 Occupational Therapist, Wrexham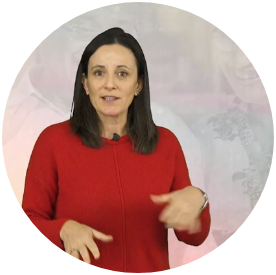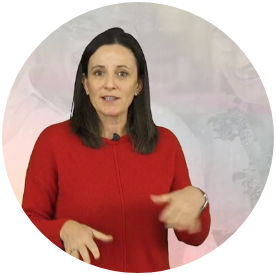 Clinical Psychologist, Swansea Bay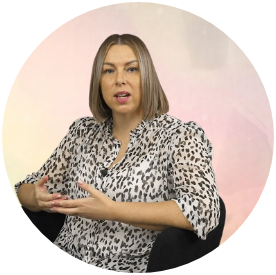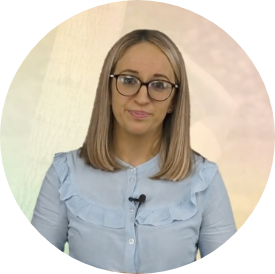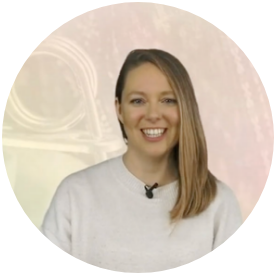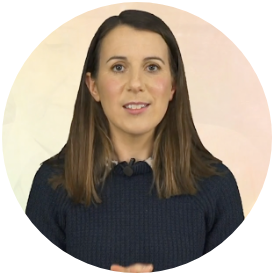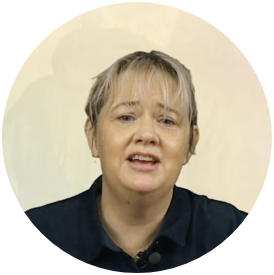 Occupational Therapist, Cardiff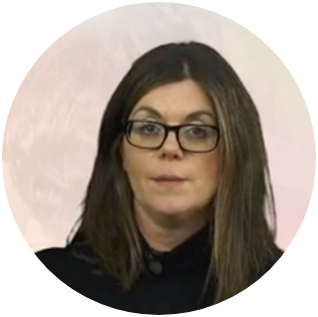 Speech and Language Therapist, Cardiff


The Healthhub apps are registered with MHRA as Class I Self-Care/Reporting Software (Ref no. 9213). NHS Wales and ICST set themselves high standards for app safety, ensuring that patients using our apps are as safe as possible and any possible risks associated with its use are minimised.
We have a named safety officer who is responsible for ensuring the governance of all the content we put into the apps.
We also have regular review processes for our apps, to assess, control and mitigate any inherent clinical or system risks with the apps, and that they are updated regularly.
The process involves:
Identification of the governance team, including the NHS Wales clinical lead and key members of ICST's production team
Outlining the Areas to govern, for example contributors, appropriate terminology, video topics, and listing the items in each area to consider
Assigning each topic a governance level, i.e. who needs to be involved in the governance decision, and how regularly these items should be reviewed
Achieving appropriate sign-off for each item, and ongoing review of the governance map
The Healthhub apps' aim is to promote the self-management of Asthma/COPD and COVID Recovery, and not act as a medical tool. The content in the apps is provided for general information only. It is not intended to amount to advice on which you should rely. If you have any questions or concerns about the content within the apps we recommend you seek professional or specialist advice before taking, or refraining from, any action on the basis of the content of the apps.
As a company we commit to operating to the standards set by ISO 27001 and Cyber Security Plus.
We regularly test our content to Web Content Accessibility Guidelines (WCAG) 2.1. and continue to improve the app's accessibility.
If you have any questions, please contact us at support@healthhub.wales, we aim to reply within 3 working days.
Updated October 2023