 Set goals based around your symptoms
Personalise your recovery goals, taking a step-by-step journey to your COVID recovery. Personalised learning and advice from experts
Learn more about your symptoms, informative videos on symptom relief, rehabilitation exercises and much more. Monitor your progress over time
Update your activity log, record your recovery progress, look back at your recovery journey. Supporting you to reach your COVID recovery
Tailored to your symptoms, delivered by the experts.
Use the COVID recovery app to record your activities, events and appointments and monitor changes to your symptoms over time.
Up to date advice and guidance, aligned with national guidelines to help you gain a greater understanding of your recovery. Learn about your symptoms, monitor your activity and much more. All contained within one place- the COVID Recovery app.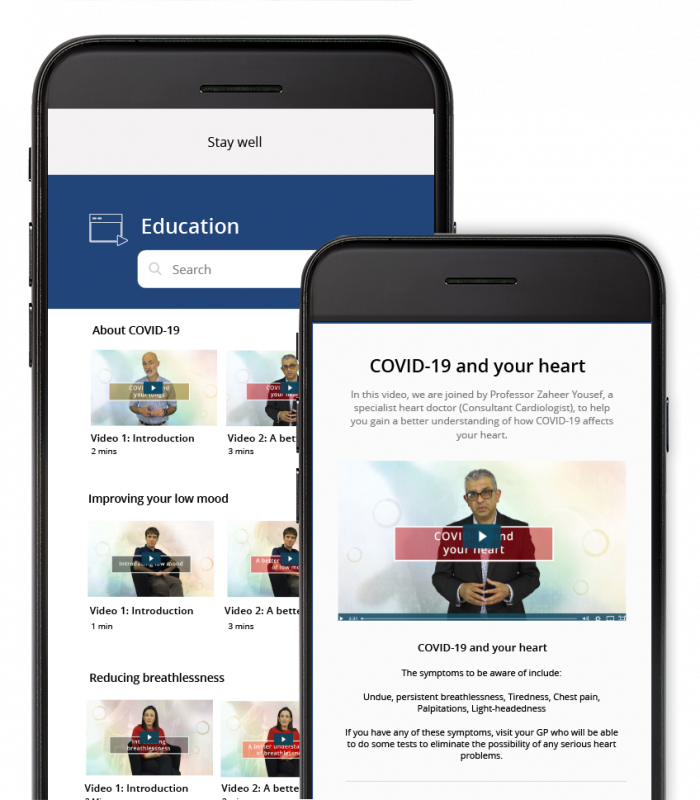 Follow us, and stay up to date
Copyright © 2020 The Institute of Clinical Science and Technology