How eco-friendly are your inhalers?
Tuesday 7th December 2021
This event has already been.

NHS Wales is holding an event to discuss the environmental impact of inhalers used to treat asthma and COPD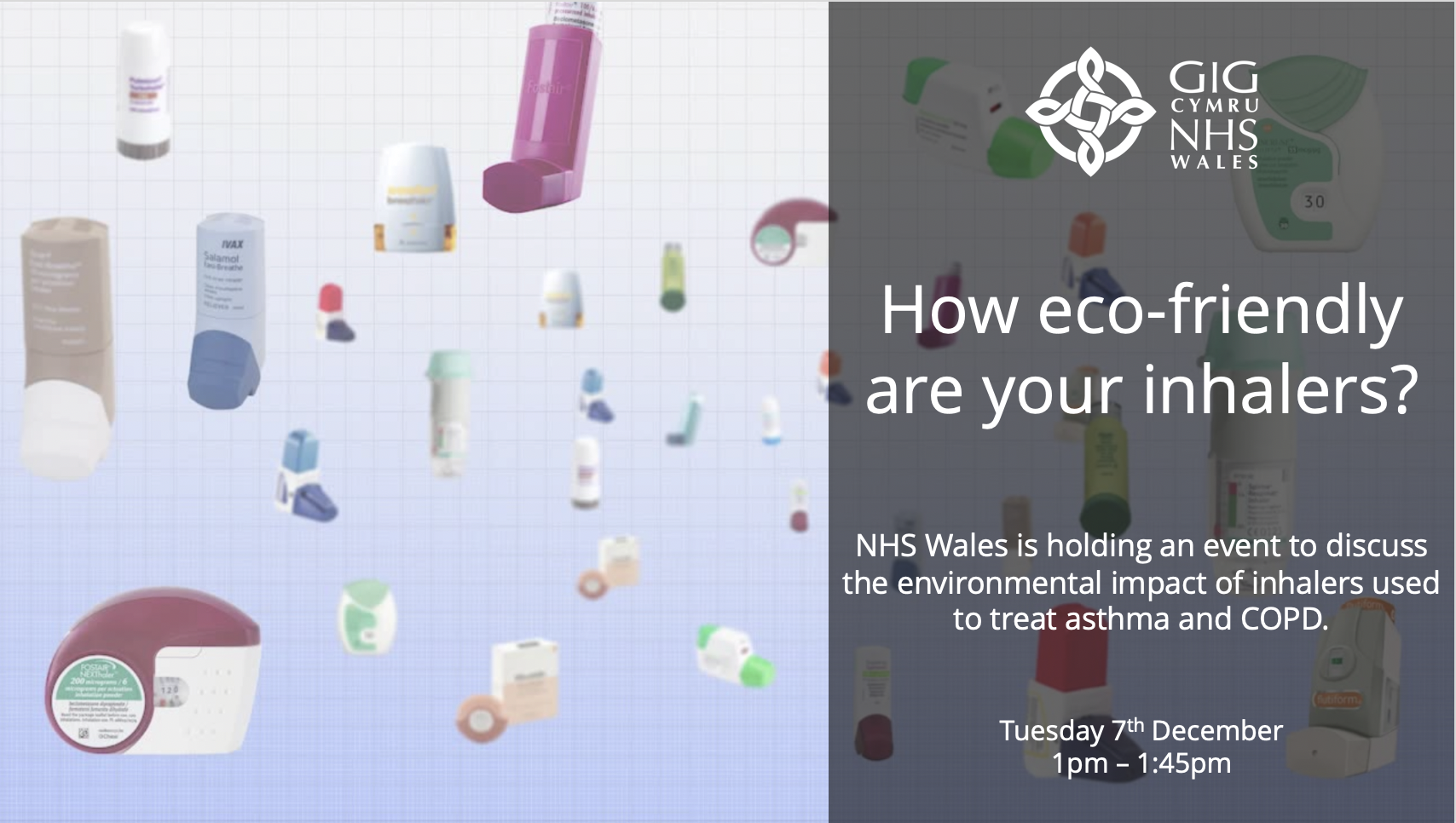 As part of the NHS Wales Green Agenda, this free, interactive event focuses on how people living with asthma and COPD can help to tackle the climate crisis, by safely considering the switch to inhalers that are better for the environment. Find out more about the environmental impact of your inhalers, and what can be done to help, by watching this exclusive event. The event is free to join and will be hosted on Microsoft Teams. No Microsoft Teams account is needed, you can join as a guest. The event will be recorded, and a video made available on the Healthhub website for those unable to attend the event live. Please note: If you are intending to watch the event from a mobile device, you will need to ensure that you have the Microsoft Teams Mobile app installed on your device, as Microsoft Teams Live events are not supported via mobile web browsers.
What will be covered in the event?
How are inhalers impacting the environment?
What is the best way to make the switch to more environmentally friendly inhalers?
If you're not suitable for the switch, is there anything else that can be done?
Q&A Session
The panel includes:
Joseph Carter – Head of Devolved Nations for Asthma UK and British Lung Foundation
Jackie Reynolds – Practice Pharmacist
Dr Simon Barry – Respiratory Consultant, National Respiratory Clinical Lead